Hi Everyone,
With a just a little over a week to go, it seems only fitting to provide details for the "Solent MX5 Beach BBQ 2022" - it's got sizzle

As per our Solent Area Programme for 2021, this event is being held on the 21st June, esp with 21st June being the longest day, to maximise our evenings beach time

We will meet at Rownhams Services, on the M27 Westbound, as there is plenty of parking there for us to gather and toilets are available in the services, if required, from 18:00 onwards for a swift departure at 1830, for a drive in convoy down to Calshot Beach and park in our normal area by the beach huts, adjacent to the toilet facilities there.
If you cannot make the drive start time, please drive staight to Calshot but please let us know via this thread that you are coming. The location is given in the screen grab below and we park in the Calshot Beach Car Park, which has great views of the Solent at Ships that happen to be passing by at the time.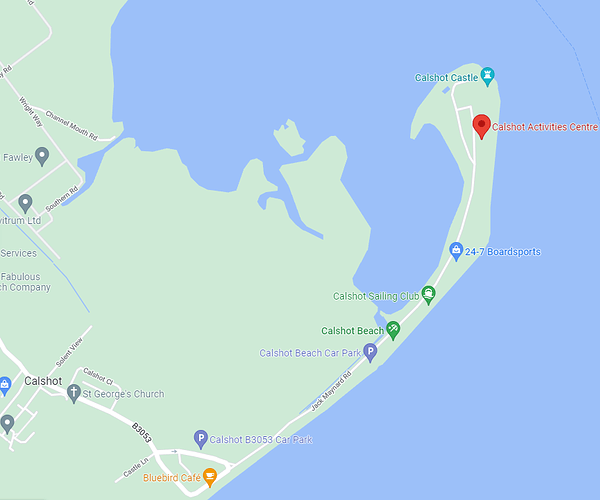 Please remember to bring your own Portable BBQ or Gas Stove and food of your choosing, together with any drink, tea, coffee or other favourite tipple.
The owners club stopped paying for the BBQ's a few years back, so we have to buy our own portable BBQ's but they can be obtained very cheaply at various budget High Street outlets and it is a great sociable evening and if the weather is anything like it has been recently, it will be a fantastic evening - we have our fingers crossed!!!
For those that have not been before we drive to the Calshot Beach and set up camp on the beach with either deckchairs or blankets to sit on and then proceed to burn perfectly good sausages and burgers!
If you fancy a dip, "bring your cossie" and go for a nice pre-supper dip in the Solent
When we have watched the ships go by, partaken in friendly chatter and finally watched the sun go down, we then drive home at dusk - "Perfick" as Pop Larkin would say



NB: I have scoured the websites for the area to see if Portable BBQ's are allowed on the beach, since the last time we visited and connot find anything to the contrary. So, we will take our portable BBQ's and as normal and as before fully extiguish them in the sea, so they are fully cold before placing them in the bins at the rear of the beach. If anyone knows anything different ref the use of Portable BBQ's, please respond on this thread soonest, so we can make alternative arrangements!
For the first time since we have been running this event, we are taking a Portable Gas BBQ, as it saves a lot of incurred issues that Charcoal BBQ's provide

See you there
Best Regards
Mal, Serena, Terry & Diane