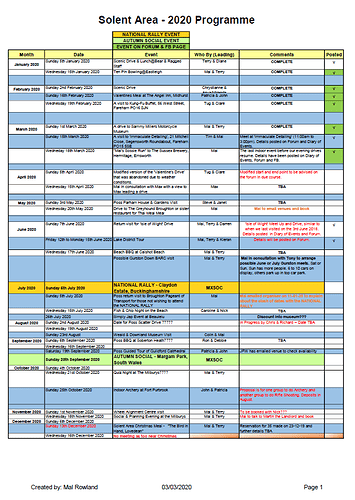 Here is a copy of the 'Programme of Events 2020' updated as of 4th March 2020.
Apologies for the poor quality, but we are still waiting for a long term solution which hopefully will allow for the uploading of 'pdf' files.
To zoom in when viewing on a p.c., position the mouse cursor anywhere over the image, then press the 'CTRL' key and keep pressing whilst you tap the '+' key on your keyboard, Each tap will result in enlarging the image further.
Regards,
Graham