So … I was reading in the forum about some fellow fivers that recently discovered that they had a fractured pedal box …
My pedals felt wobbly so I had a look see


To start, I removed steering wheel, steering column access panel and driver's seat to provide access.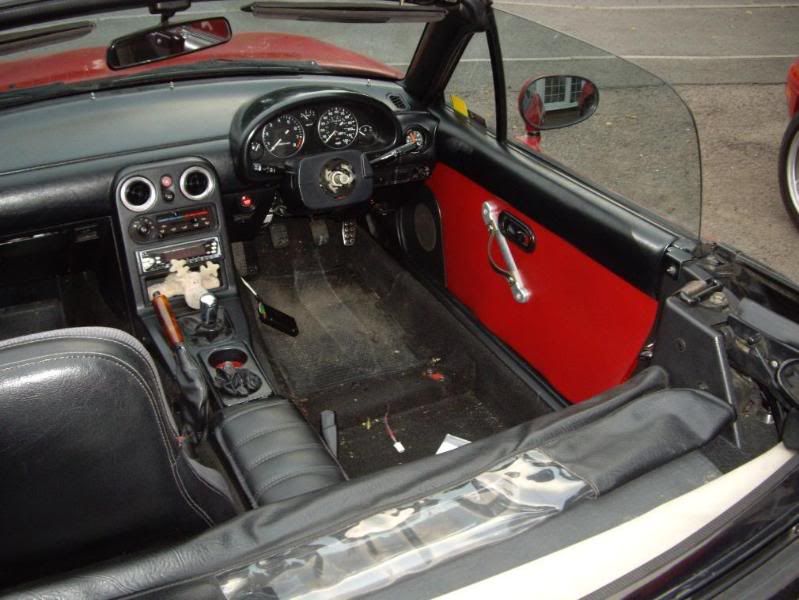 I then took some digital photos record the 'as is' with all connections etc still in place, and to provide a reference for reassembly, and of course to share with you lot.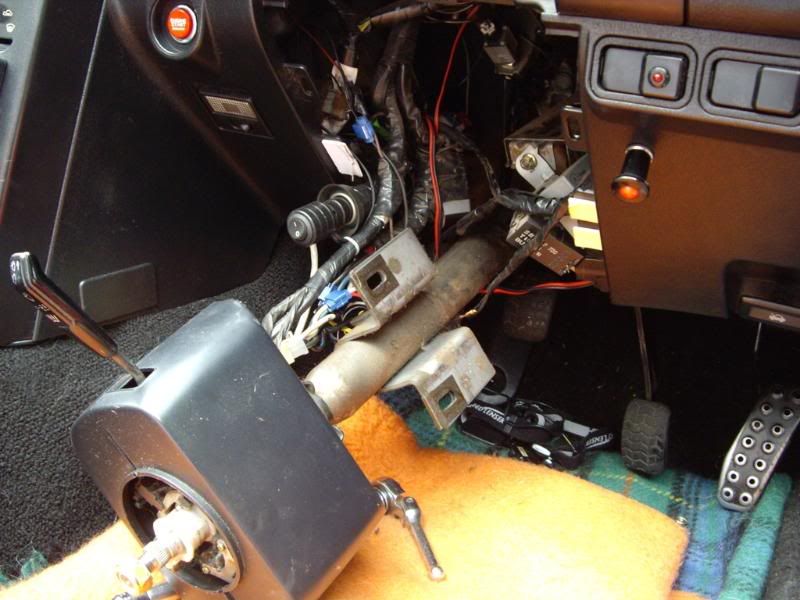 I was shocked by what I found, if you have never looked closely at your pedals check them out ASAP.

The damage to the pedal box is obvious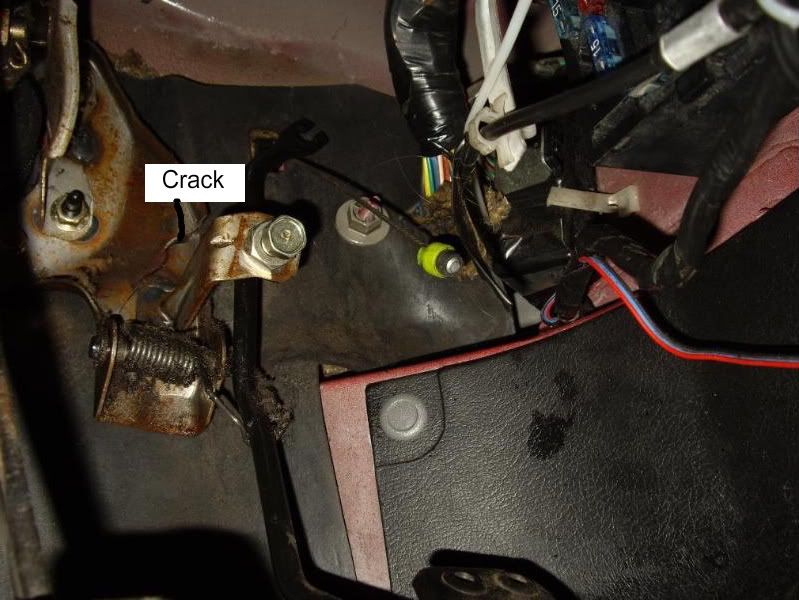 I then disconnected the accelerator cable at both ends – the old cable looks OK and I know it is a pig of a job to change it, and I think I have bitten of enough already,y so will leave it alone and reuse it.
…



The replacement pedal box arrived on time exactly as expected, a little rusty but structurally sound – and it cleaned up well with a few rags.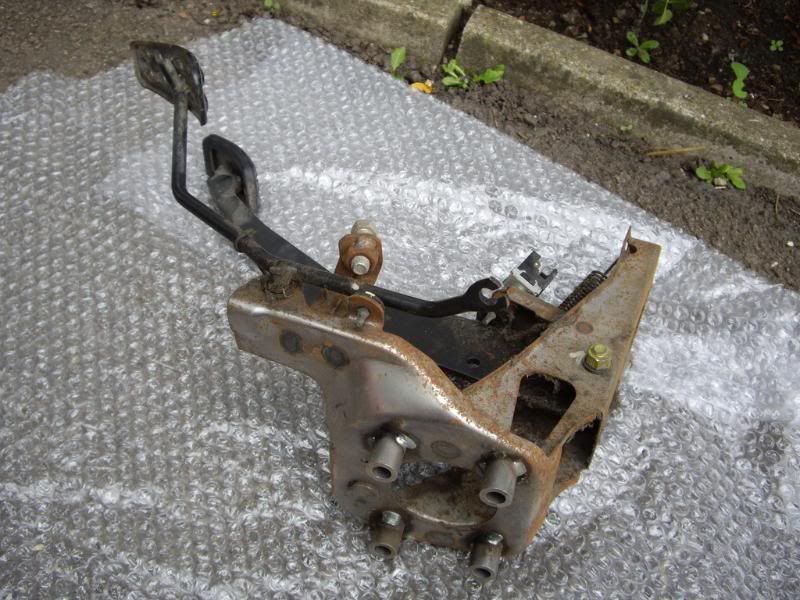 As with most jobs like this that I have never done before, I was a little daunted, especially when there isn't a write up for the job in Rod's Bible. I find psyching myself up and making a start is the hardest part.

I padded the foot well - well with blankets, before I started.


It's not often you see under the dash, so I took some time identifying components and getting oriented to being upside down. Examining the photos I took last night in advance was a great help to understand what I was looking at.

With some socket extensions all the nuts were reachable and before I knew it the old box was out. 7 nuts and 3 bolts.

I had to drop the steering column to wiggle the brackets free.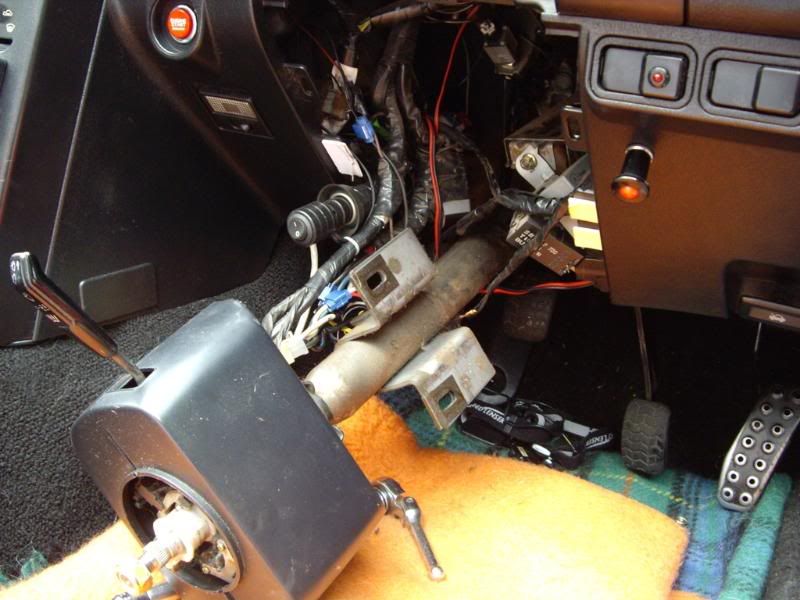 Re assembly was a fiddle but it all went back together easily.

Accelerator response is now razor sharp. I didn't know the level of fine control in the bends that I had been missing, but now have.

Here are my tips if you have the misfortune to find yourself in my position with a fractured pedal box:

Don't Panic!

Take some digital photos before starting a job to use as a reference.

Make sure you have plenty of access, remove seat, pad floor with blankets and make sure you are relaxed and comfortable before you start.

An LED headlamp is useful when working upside down under the dash.

Go slow … have your tools ready by your shoulder

Did I say … Don't Panic!

An assistant to pass me tools and beer as I needed them would have been a good idea, but a luxury I didn't have.

Put nuts and bolts safely into identified containers (I used plastic takeaway curry containers with lids) as you dismantle and strip down to keep track of parts…

Whole job £25.00 for complete pedal assembly – and around 4 hours of my labour, taking it slow – 3 hours to test drive and enjoy. 5 out of 10 for difficulty - looks scary but isn't really.

A simple transformation - CHECK YOUR PEDAL BOX - it only takes a minute - you may be grateful you did.