'93 NA6 with 96k miles. Heater was never hot in the 3 weeks of my ownership. Local garage failed to fix that. Car never overheated. Gauge always at 11.30 until it overheated in a split second and blew one second of hot air from the heater. No steam. I switched off and coasted to a halt. Let it cool down. Lifted the bonnet. No signs of anything having happened. No coolant anywhere.
Got the car to a nearby garage, who said, if:
The heater wasn't giving hot air and
The temp gauge was ok and
There is no pressure in the cooling system and
You don't have evidence of the service history, just the previous owner's word
then the water pump will be gone, and the car will have been cooling the engine only by thermo syphoning for weeks, months, or years.
Here's the pump they took out. Lo and behold, no vanes left on the impeller side at all.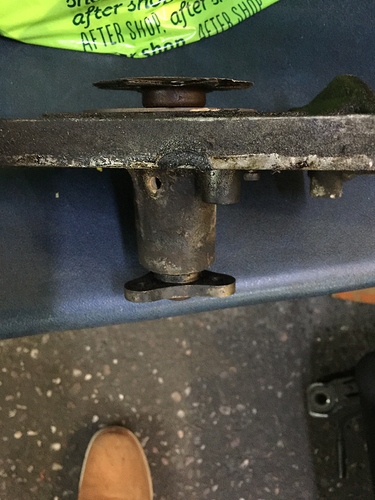 The compressions are 170/150/155/170.
Does this mean the head gasket is definitely gone, or could it be something else, or the head gasket AND other things? All advice appreciated, because it'll help decide if I have the engine repaired, or if I replace it, even though the old one now has a new water pump and timing belt in it.
Btw, putting the new belt in and firing up caused every single hose to leak from both ends, and some in the middle, proving there had been no pressure in the system previously. This make me wonder how my local garage could have told me "Yes, of course Dave, the heater is now red hot", because it wasn't the next morning, and couldn't possibly have been the previous day.