My model of MX-5 is: 2005 NB
I'm based near: __
I'm looking for technical help or recommendations on:
I need to get a scuff fixed. I've read the info topic but my colour doesn't seem to be listed. It's a dark metallic blue that's almost purple in some lights.
Here's the car: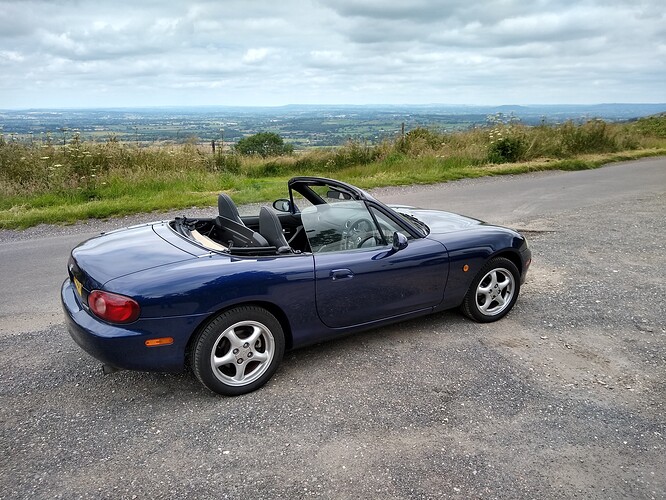 The vin plate, and the sticker in the door shut read -JMZNB18Pxxxxxxxxxx
I'm presuming 18P refers to the colour, but I can't find it listed. Thanks in advance