My model of MX-5 is: 2008 PRHT
I'm based near: Surrey
I'm looking for technical help or recommendations on: Water ingress and rust
Hi all,
When I open the driver door, if it has been raining I will get some water run out from the seal at the bottom of the door card. This doesn't happen on the passenger side (that I have noticed). I am assuming the water is being trapped there, but the door is not full of water, just get a couple of spoonfuls run out when the seal is released as the door opens. It is possible that the water is just trapped in the rubber seal, and this is 'working as designed' but I would have thought water would drain rather than be trapped.
I am assuming the water gets in here :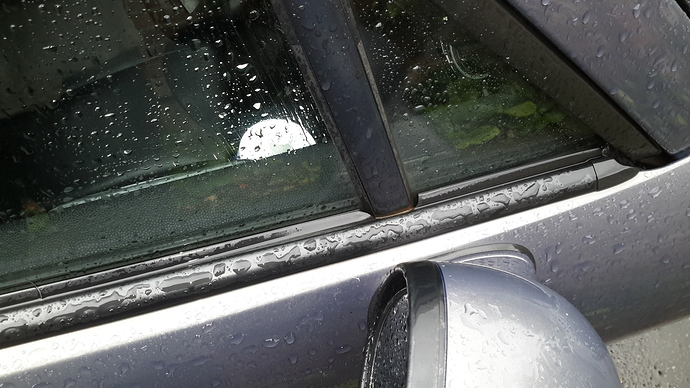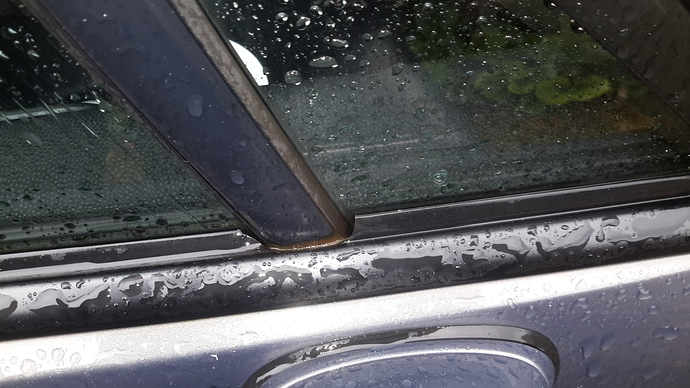 Should this be sealed better than this? Tempted to tape this up or apply silicone sealant, but it won't be pretty.
I have the metal part from a scrapped car, and worry mine is going the same way with the rust.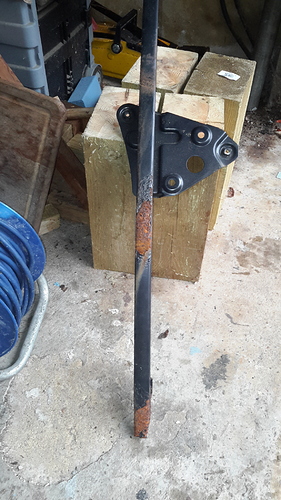 I will take the card off tomorrow (if it stops raining!) and have a look for anything obvious. But has anyone been there and fixed that to give me a head start?