100th anniversary MX5 limited edition of 100 for U.K.
Will cost £30,000. What's the feeling about the pricing.
Depends (a bit) on how well it's specced & what they paint it I suppose.
Will it not "suffer" about 3k (?) in emission tariff penalties?
So no, not worth it on that basis alone (if I'm correct)
Paying someone else's political fine does not really appeal. If…I had the cash. Which, I aint got!
It's to mark 100 years of the Mazda company, (not the MX5, that was the orange 30AE last year), thus they are doing a 100th anniversary edition on all models, and as I read it there will be up to a hundred of each model available in all markets worldwide, so unless you're a Mazda fan in general, love the colour scheme,(white car with maroon upholstery which is a bit too funereal to me) and have plenty of spare dosh, I don't really think it's that special. Japanese companies in general have a track record of churning out "special editions" at the drop of a hat.
It's pleasant enough looking, 30K would rule it out for me in any circumstances.
Much as I'm an MX-5 devotee it's now become too expensive with the emissions penalty loading, which is the political point really.
It will qualify for the Mazda 0% PCP Offer as it will arrive in September. I have all the specs and prices for all the Anniversary models (some will be limited to just 5 cars in the UK), at tim.angus@edenmotorgroup.com.
Personal opinion, ND looks good in white and the maroon hood looks good on it. Not the maroon leather though. I hate that. Really disappointed that they have stopped doing the sand leather which I love.
Doubt I'll ever go for a new MX-5 particularly now their is a political fine on top of the price. Just seems ludicrous on a car that is so economical on fuel. I'll leave the around £4k depreciation in the first mile of ownership to others.
Yeah probably be better to wait a couple of years, then pick up a secondhand one.
"Every little helps" as they say.
These days PCP's are a far more sensible approach than they ever were a decade or so before.
Never the less, any "deal" still sees the customer paying off a fine for circa 12 months-ish with a vehicle which is tarred with a Corporate brush & really does not deserve it, before they get close to start paying off the car's alleged perceived market value in terms of depreciation.
In essence, it delays paying off the depreciation for a year by which time the car is into it's second year of natural age related value loss. The hit is in multiple thousands by this time.
Madness… Only for the comfortably financed, brave, or foolish. Not sour grapes form me by the way. Over the decades I could have bought new cars now and then very easily, but could never see what it would do for me that a carefully selected used vehicle could not. Just the way my Jock brain is hard-wired I suppose.
This Nox "fine" is dreadful and I think it will catch up with these cars down the line in 3/5 years. People have long memories…when it suits them.
People are'nt daft! Oh…hold on…
I have an 2019 ND2 ST which just scraped in before the 'fines' appeared. When all the financial shenanigans were taken into account, PEX/Manufacturer Contribution/Flip a PCP (pay it off immediately) had an effective sticker price of £22K.
Equivalent new price is now £28,995 according to the Mazda UK configurator, I'm sure there are some deals to be done that will alter that a little, not sure there's £6K of movement in the deal though.
Don't think that's sour grapes at all, seems logical to me.
My life philosophy has always been "only buy it if you can afford to pay for it". So I'd save up, putting money into an interest bearing savings account until I had enough to buy "whatever". Paying for something "on tick" never appealed to me as if for some reason I couldn't keep up the payments not only would I not get "whatever", but I'd lose the money I'd already parted with, also I'd not only be paying for "whatever", but also the interest (and more) that I could have earned by doing it the other way round. Tight? Moi??
Your a closet Jockanistani and I claim my 5 Groats


Crikey Ian.
Dodged a 50 cal hollow-nosed round there!
My maternal Great Grandfather was "a Scottish soldier with a fine red beard" apparently.

There is no fine for pasting off a finance agreement with Mazda. A PCP is just a app lowness with some of the debt bolted on to the end. The two critical areas are the value of the balloon and the interest charged. Mazda have always set the balloon payment below the likely market price and currently do not charge interest, so you are just buying the car in more manageable chunks. As for the issue of future values and diesels, in the 9 years I have been selling Mazdas I have only returned 2 cars. One was a 6 diesel, that is why the balloon payment is called a Guaranteed Future Value. It is backed by their finance company in case an event happens that causes an unpredictable fall in the value of a certain car type, like VW lying to millions of their customers worldwide.
Tim,
Not being funny but I genuinely don't savvy that. Could you put it in "Stupid Speak" for this old phart? As far as I understand it, at some point the penalty can only be paid by one wallet…that of the consumer ( sooner or later) but I will admit at this point I've never been nor ever will be involved in complex car financing. I get the balloon bit though…that's easy peasy.
Edit:
It looks like my lad may be entering the minefield of new car purchase, either an Ford ST or an ND so it'd help him in particular.
The way a PCP works is that you agree to buy a car at a value (lets say £30,000). You pay a deposit, lets say £3,000), leaving a balance to pay. In this case £27,000. Normally there would be interest added to this value - on this amount it could be anything depending on the interest rate charged. Lets say for example the interest was £2,500 (a typical amount on this sort of debt, but is very dependent on the interest rate and is often supported by the manufacturer - like Mazda offering 0%). Therefore you would owe £29,500 in total after the deposit. The next factor is the GFV, or balloon payment. This is normally worked out to be slightly less than the garage expects the car to be worth. This is so you have a deposit left over to set up the next PCP, as these are seen by garages as long term customer retention deals… In this example, lets say that the GFV, or balloon is £10,000. This mean that the balance owing of £29,500 would be reduced by £10,000, leaving £19,500 to pay off over the period. Lets say this was 3 years (a typical PCP deal). So the monthly payment would be £19,500 divided by 36 = £541.67.
In summary - you want to buy a car at £30,000 with £2,500 of interest and a balloon payment of £10,000 and it will cost you £541.67 per month.
At the end you have the option to pay the £10,000 and keep the car or hand the car back and walk away. However in a lot of cases you will buy a new car, the garage will offer you a part ex price and part of the amount they give you will pay of the finance and the remainder will be used as a deposit.
You do not need to wait until the end of the deal to do this and you can do it at any time. Obviously the car is worth more and the finance is also higher. The problem is that in the first few months/years, the car will have depreciated quicker than the finance has come down, so you may have to pay an additional amount to get out of the car. Also some manufacturers charge an additional penalty for settling early, but as was mentioned above, Mazda do not.
Hope this helps…
Cripes Snelly.


Ta for all that.
Savvy better now.
Makes me recall the day I bussed it all the way down to Southhampton and paid £4.5k (cash) for a mint & boxed ( ex GM Directors car ) low miles Monza 3ltr Courteney Turbo prepared autobahn stormer!
This was the other best (cash again) £4.5k I ever spent.
18k on the clock in 1989.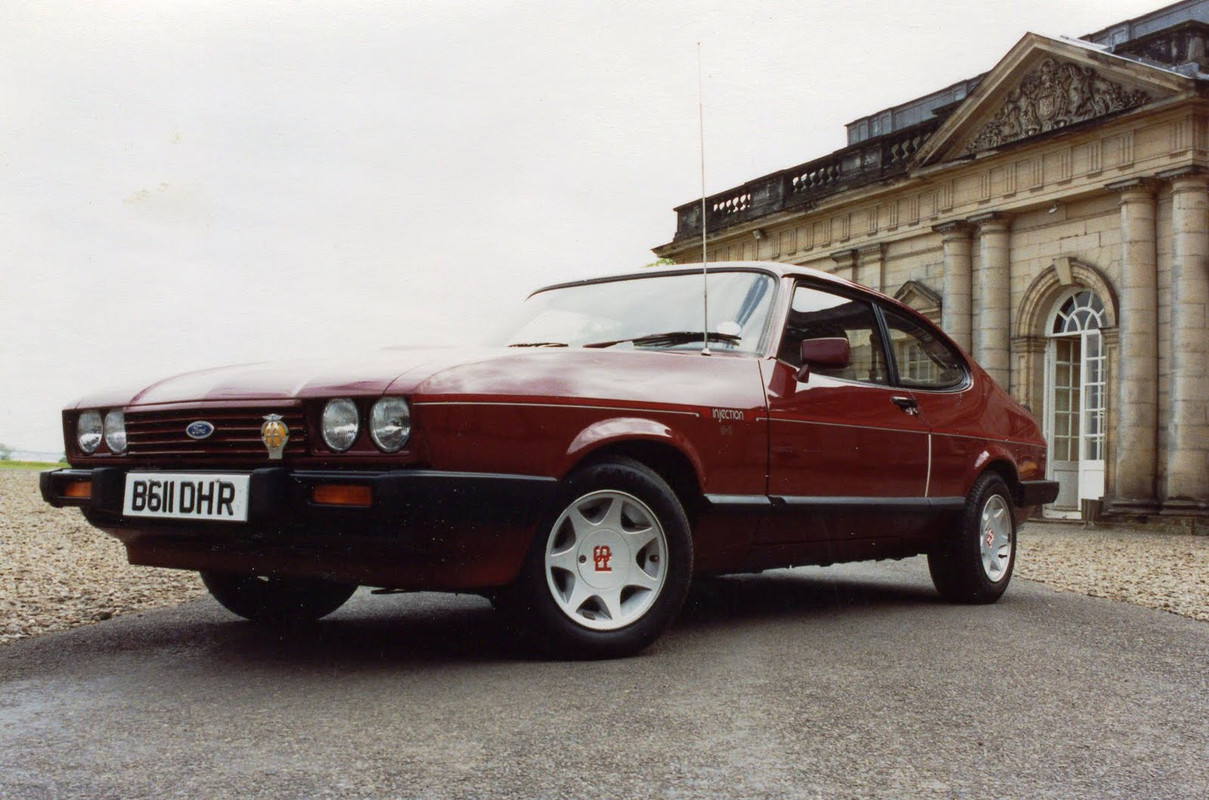 Each their own I guess!
The manufacturers push the PCP deal because the majority of buyers won't want to find a chunk of cash three years down the line to make the three year old car their own. They will just use what value is in it to buy a new one.
You can use this to your advantage if they are offering you a discount to use the PCP and you have the cash to pay the whole thing off a couple of days later.
Same as buying appliances at Currys and asking for a discount. They will give you a discount if you also take out an extended warranty. These come with a 14 day cooling off period. Buy the warranty, take your appliance home and then cancel the warranty.
Simples.
Got me an extra £1K off by doing this