A while ago, when I was driving the MX5, I had a intermittant starting issue that someone suggested was due to a loose PPF earth bolt (symptoms are, when hot, the engine barely turns over, as if the battery was flat). I then forgot about it, with everything else going on. Took the Mazda out for the first time in 5 months (and the last time was just a quick dash around). , got back, parked on drive. Then restarted to put in the garage. Nothing, just turned over really slowly, and the windows went haywire, which is a new one. Went away for a think. Checked batttery voltage; 12.6V, so nothing wrong there. Then eventually it started, but the idle was horribly low.
I finally made the effort to check that PPF strap, and the previous diagnosis seemed sort of correct. The bolt was tight, but the insulation was torn, the wires were corroded, broken and a bit crunchy.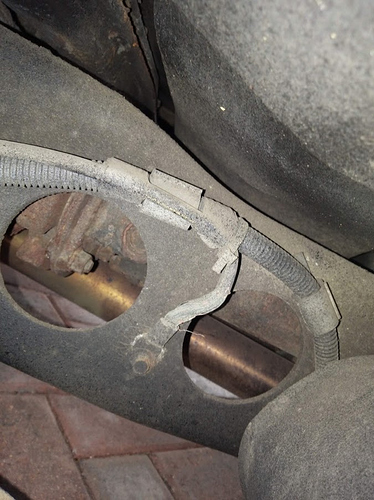 So I need a new earth strap. I think this just bolts up near the battery negative terminal, and I need a 58" strap. However, I cannot find a replacement Mazda item from the usual suppliers, and my crimping tools/skills are useless, so is there such a thing as a supplier of ready crimped earth straps of different lengths (no ebay suppliers)? I think I might replaced batter to body and body to PPF straps with two new ones.