Hi!
My dealership is Stoneacre Hull and Doncaster!
Maybe I should order from your dealership!
Ofiaich!
You could do, but it's a long drive from Hull to Southport and back with the window down,



hopefully you can get it sorted soon.
Hi NE11AUG!
Is it David Hayton, 78 Tulketh St, Southport PR8 1BX?
My mechanic has disconnected the motor and fixed the window with a few millimetres gap! I can slide it up to get a good closure!
I can't find the window regulator anywhere! MX5parts says expecting a delivery from Japan this month but no guarantees.
Tried breakers yards too! Tomorrow, i will telephone Mazda dealers in the UK to see if anyone has one sitting on a shelf!
Ofiaich
Hi
That spiders web of wires looks so familiar!!
Hopefully someone has one on the shelf, I was also told by Hayton's non in stock in the UK and Europe, but due to the way things are at the moment the system's not always up to date, mine arrived in 5 days.
If you can't find a regulator on the shelf, it's going to pot luck, your local dealer or mx5 parts?
It's a similar cost from either when you take P&P in to account.
I did both doors on my 16 plate, with the amount of crud on the main pulley of the unbroken regulator and your mechanic doing a temporary fix, I would think carefully before paying someone to fit a second hand part, you may be back in the door again sooner than you want to be !!
Regulators seem to be a ongoing problem, both my uncle and I have ND's I'm going to be investing in a pair for stock!!


NC11AUG
Hi NE11AUG!
I was thinking about a back up set!
I sent a message to some friends in Japan asking if they can get from their local Mazda dealers!
8:00am in Japan so hopefully I will have some replies when I wake up!
Ofiaich!
Try Paul RODDISON in Sheffield
He may have one

Thanks very much!
I called Paul and he will get back to me this afternoon!
Ofiaich!
An unreliable part that doesn't cost much and nobody has them in stock. Doesn't make sense. Or maybe it does.
I've seen these regulators on the Chinese Alibaba platform. I would guess that like a lot of other Mazda parts these are Chinese manufactured.
I have a batch of another part on order from a Chinese manufacturer at the moment. Normally I can order from China and have stuff here within the month. This batch was ordered six weeks ago and due to supply issues and a new round of local Covid lockdowns hasn't been made yet.
'Just in time' parts systems are great until something like this happens. Screws up the whole supply chain.
Update!
Rang many Mazda dealers. No parts in the UK or Europe.
Two dealers expecting a delivery of parts around 25th to 28th May but no guarantees on what will be delivered.
Contacted three friends in different cities in Japan. They contacted local Mazda dealers and all are experiencing problems sourcing parts. I gave the part numbers for driver and passenger window regulators and my friends were told none in Japan, existing orders for Japanese customers still waiting delivery!
The dealers all say problem is with China lockdown!
So maybe in for a long wait!
Ofiaich!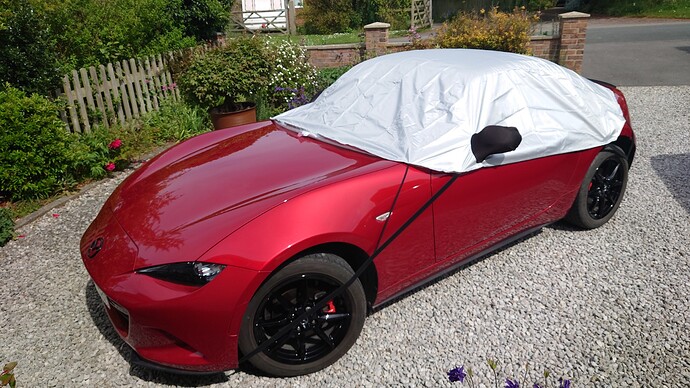 Not good news, a repair kit may be an option, don't know if someone who has already done a replacement would have and be willing to donate the old item to try out.
My mechanic has tried cable repair kits on other window regulators with limited success.
I did try a few breakers yards but I know the part could also be well worn! The first one said £80 plus vat because the 2017 RF and soft top are different and that's why the RF part is more expensive.
The second breakers yard said £162 delivered. I could, if they existed on the planet, get three for £162 and have cash left over for a few pints!
Ofiaich
I know of no one who has ever successfully fixed a window regulator, it's just easier and best practice to renew completely. Sadly in your case, the supply shitstorm everyone is experiencing has hit you hard.
Just To Say Thanks To Everyone Who Posted on This Thread



[Feeling a Little Less Guilty on Getting My Girls' Issues Sorted]
Keeeeeeeep Battling For Our MX5's

Seems to me the problem is Mazda using rubbish parts!
Hopefully you get it sorted soon.

Hi everyone!
I have many Japanese friends in Japan and asked them to order both passenger and driver door window regulators. I can speak Japanese so my request was clear. Japan is also right hand drive, but indicators and wipers are opposite! Their dealerships had no parts available! Their parts departments said China problem with lockdown.
I also asked a Turkish friend. His brother owns a Peugeot Dealership in Turkey and can't get Peugeot parts! He checked the Mazda parts database and no parts!
He also asked a cousin who is a naturalised American citizen to search. He was worried that 'Miatas' were left hand drive!! He was quoted £140 + postage + import duty = £200 to send to the UK! That's for one window regulator!
I will wait and hope MX5parts or my dealership gets a delivery,
Ofiaich,
Well my parts order from China on April 6th hasn't been manufactured yet due to lockdown delays. This could be a long haul for everyone.
Any pats that are made in China, and there are plenty of those on the MX-5. are likely to be very difficult to come by for a long time yet.
Just To Say 'Hats Off' With All Your Efforts [Been There…e.g. Breakers]
You're a ***** Star MX5 Owner

Yes, totally jammed! Shanghai are opening some subway train routes but city is still under severe restrictions.
A delivery will be a nice Christmas present!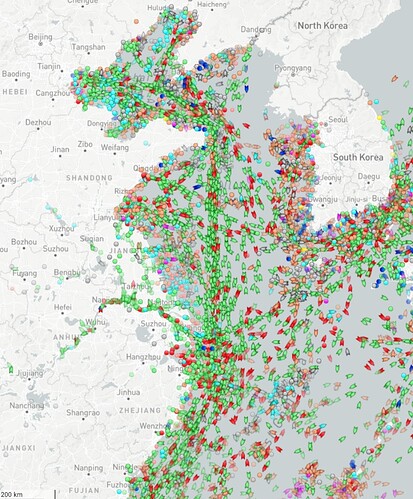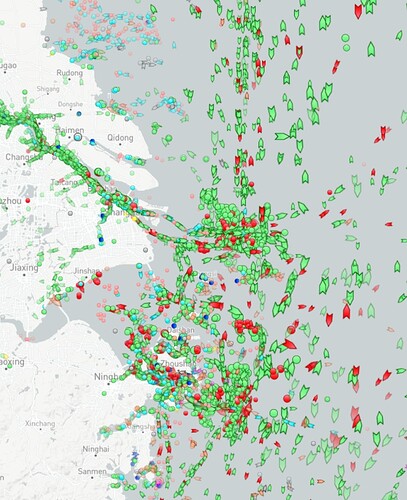 No joy from RODDISONS???