Hi everyone,
I'm a new member here (forum) looking to join the club soon.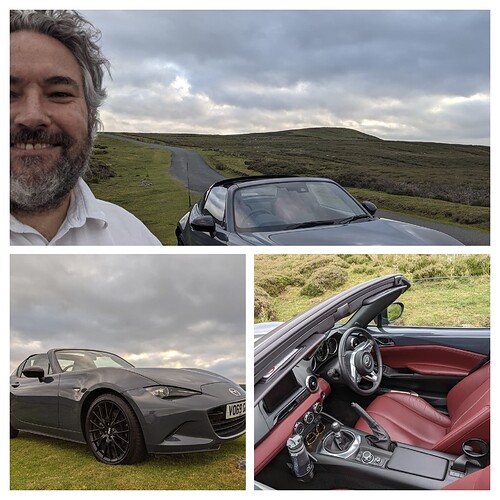 I recently purchased my first MX-5, a 2020 RF 2.0 GT Sport Tech
Polymetal Grey / Red.
This was previously MAZDA UK's demo car, which I bought at approx 5K miles.
It's featured in a lot of the UK Car press and also (I recently realised) was featured in Line of Duty - mentioned on this Clubs Facebook Page:
https://www.facebook.com/mx5oc/posts/4040579566034470
I traded in an AUDI TTS which I loved and was a fantastic car… but I was not enjoying.
I had a bit of change of head & heart and have been CONVERTED!
Which may be worthy of discussion if anyone's interested

I live in Richmondshire (North Yorkshire) and frequently enjoy some of the best roads in England (Dales, Moors, North Pennies) and it's been great rediscovering them in the RF, with the top down.
I picked it up at the end of July and have already put about 3K miles on over the Summer (holidaying from home).
Would be great to make some new driving friends.
Steve.