We are delighted to be able announce that the World Record attempt on Sunday 20th June can go ahead. Extensive work with the local authority and the airfield to meet the challenges of the current restrictions has finally received the thumbs up.
It will come as no surprise that while restrictions remain in place across the country for that weekend, the attempt has had some restrictions imposed and this involves some important steps you need to take to attend.
Most notably the numbers on the day are capped and that has now been set at a 1000 cars. While this will still smash the existing record of 638 it is substantially lower than the numbers that attended our previous attempt just under 1600.
Pre-registration is mandatory for control and safety purposes as this Official World Record Attempt is limited to 1,000 cars maximum, if you are planning to attend and take part you will need to register your Mazda car and driver details in advance we have set up a booking system on the Club shop to handle this Links below. Pre-registration will collect your details needed by Guinness World Records as part of our evidence submission, this will also add your details to our track and trace registration.
Your Entry pass costs £10 and will include 1x Event Vehicle Pass (limited to 1000 pieces), 1x MX5 1K Woven Lanyard (limited to 1000 pieces and only issued to event drivers), 1x Record attempt sticker and 1x Official Record attempt Vehicle Windscreen sticker. A copy of the Rules and information and a Club member gift – please enter your membership number on the ticket. This will be posted securely to you approximately 5 days before the record attempt. Passes will be available up to June 15th or until they sell out.
Please make sure to enter the Model Type of the Mazda car you will be driving in the parade, we need you to record it's Registration Number and Colour .
We came so very close last time and this time with your help we can smash the record and bring it back to the UK for all time!
We look forward to seeing you there!
For more information and FAQ see the dedicated Record Attempt webpages on mx5record.com
Get your Pass here
Event Pass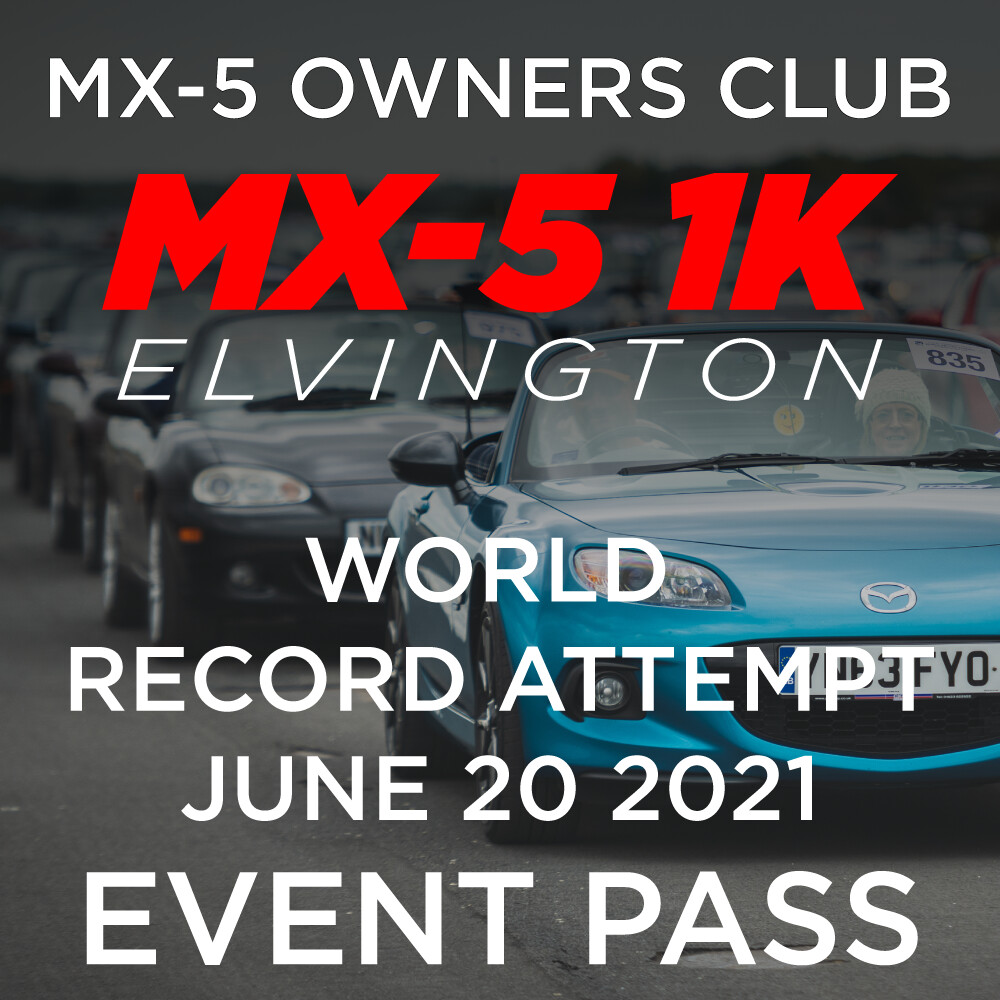 Event Pass and Cap pack