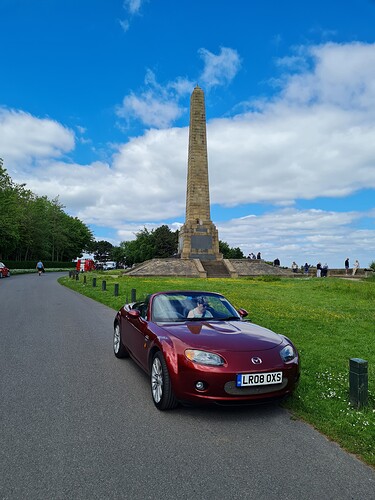 I bought the MX-5 a few years ago for two reasons.
First of all to satisfy my urge to get back to open top motoring, after starting married life over 41 years ago with an MG Midget. Paying a mortgage stopped the fun back then.
Second, with retirement, it meant my wife and I would have gone full circle, back to the wind in the hair feeling once more.
A few weeks ago we had our last top down drive, to nowhere in particular… she just wanted to be out on the open road.
The pic is almost one year to the day, and shows our last real drive to Scarborough, before her condition got worse, after fighting cancer since 2017.
I am sad to say she has now gone, passing away in my arms a few weeks ago.
Will I keep the car now? Time will tell, but if I am absent from these hallowed pages, please bear with me. It has been fun…