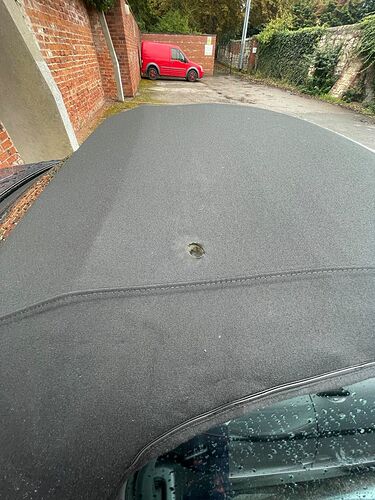 Someone or something!!! put a hole in my roof !!! Possibly a burn but very big for a cigarette burn.
Was parked up at work but no CCTV
New roof I would expect but over a grand for a new one, then fitting on top of that.
He is a 2017 and only used ones I can find are for older cars
Any ideas please?
Thank you