Very first official press review, and they like it…
http://www.autocar.co.uk/car-review/mazda/mx-5/first-drives/2015-mazda-mx-5-15-review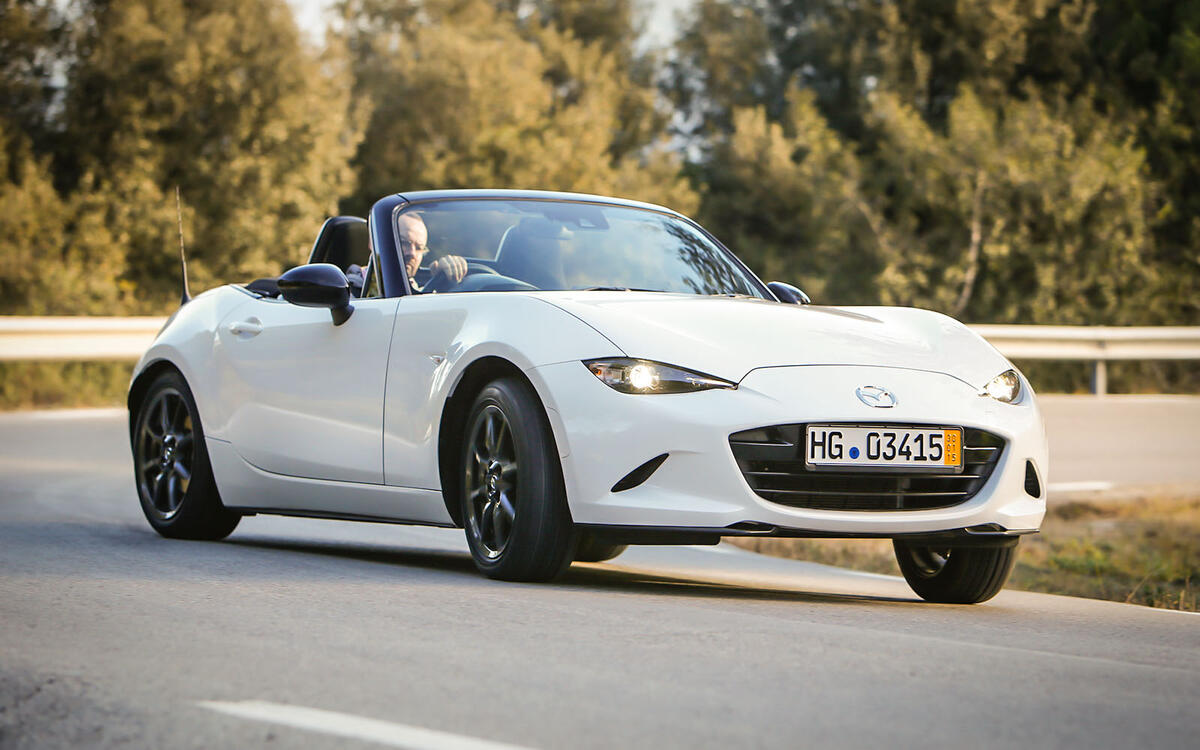 And the next one…
http://www.autoexpress.co.uk/mazda/mx-5/90240/convertible
Of course none of these mags/reviewers gain megabucks from the advertising budgets of manufacturers/marketing departments!! Let's wait until us real guys/girls try it and express our opinions.
Given Mazda's track record with the MX-5, and the fact that the car has become smaller and lighter, the Mark 4 is surely likely to be a corker of a car…
Very true of course, and when we finally get a chance to have a go we'll start a new thread just for that… 
There is probably the only review of the 2.0 model in STHT; ok, not exactly a review, and not unbiased, but it gives a flavour of the differences. Question remains as to whether Europe will receive the same 2.0 as the US. Japan won't get the 2.0. Reportedly, 2.0 cars are heavier, but this is offset on US cars by deletion of popup bonnet. So, will Europe only get a high compression version of the 2.0? I don't think so, because in numbers, this car will always be a pretty small seller. And I'm not sure there is that much commonality of parts between the ND engine and the 2.0 used in the Mazda3.
Bog standard base car; small radio screen, switch blanks where the lane corretion etc location, less chrome, cloth seats
Better spec car
Slightly less stripped, less switch blanks
[img[http://images.cdn.autocar.co.uk/sites/autocar.co.uk/files/styles/flexslider_full/public/images/car-reviews/first-drives/legacy/mazdamx5-stan-3.jpg[/img]
I think one of the show cars; note use of grained plastic, whereas the reproduction cars that were tested this week have lots of smooth plastic
Just come across this, supposed to be a leak, I wonder…
From Goodwood Road and Racing
Hmmm—doesn't look like they've resolved the non retracting seat belts!!!
Im seriously tempted by this
Its definately on the list…in red!!
If those colours are true then there will be an extra cost for all of them except bright yellow - how very nice of them. No longer a brilliant black without the surcharge.
Interesting colour not in that line-up (which might not be a leak, more possibly photoshopped speculation)
What does the "i-stop" button do?