No pics but over to mount edgecombe on cremyl ferry. The passenger one so car had to stay in Devon!!!
Walk and a pint then back over the water

That's a smart rear-end, what's the model/colour?
Went to Donnington Park yesterday, good day out, watching some typically spirited mx5 racing with the 750 motor club !
Hi
It's diamond black (not sure it that's the Mazda term) NC3.5 Sport Tech with a BBR 200 and GT exhaust set up. When clean I think black looks superb.
Cheers Nick
Very nice! Agreed re black, I've got a black NA. Well more of a dusty black at the minute, with the imminent water restrictions round our way

Been out and about all week in the car and we have been to
Dartmoor
Dartmouth
Blackpool Sands
Slapton
Looe
Polperro
Fowey
Mevagissey
Portloe
Boscastle
Crackington Haven
Widemouth Bay
Bude Bay
Completely knackered but the car has done really well.
Living in mid Cornwall allows us to go to many places within a day.
What I have been surprised at is how many normal drivers have commented on the car saying it looks in excellent condition for an old car (I think they assume it's much older than it is) or they think it's a new car


Must have been at least six separate sets of people.
I don't drive fast or act like a ■■■■ on the roads, I just enjoy driving on these wonderful days.
Didn't see many MX5 owners on our travels which was a shame but to those that waved in their NC1 In black, hi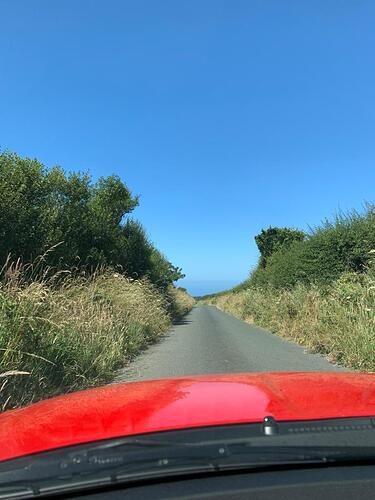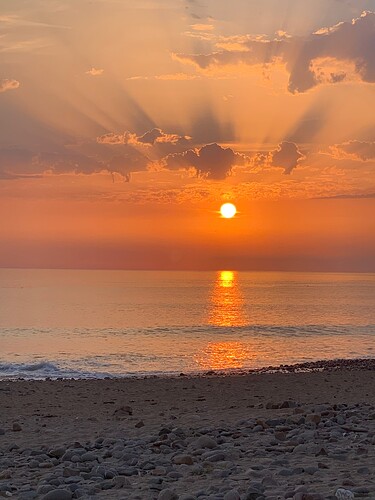 Cars n Coffee meet at Charity Farm nr Wrightington.
Good mix of cars and a few fives - loved this NA.
Stunning scenery as always👍🏻
Absolutely love the drive along royal Deeside and on up to Cairn o mount and the drive down to the tea rooms at Clattering brig. Aberdeen was an annual pilgrimage as a kid, from Gloucester, to see grand parents and family. Now I am at the time of life where I get to do it in my 5, even if the family has now all gone.
That sounds like a wonderful set of memories,
I've had the MX for 6 months or so and I've started taking it out early on Sunday mornings for what my Wife calls my weekly Hoons. Now the confession this is the first time I've done this run in over 30 years, too many years driving big heavy saloons took all the fun out of it. The weekly drives have been a revelation though , there's nothing like a empty road roof down and a nice twisty road to make the years drop away !
Left home in East Devon on Friday morning and drove to relatives in the Brecon Beacons without touching a motorway

. Some lovely roads and good fun.
Left the Beacons this morning and drove all the way up the middle of Wales to Porthmadog through some amazing scenery and I'm now going to spend 3 days on the Ffestiniog railway- absolute heaven


.
Regards
Clive
MX-5s and steam trains. Now you are talking. I trust a few beers will be taken in the evening just to go for the full whammy. Enjoy.
Beers were indeed taken last night and will be this evening and tomorrow evening

some great places for sure but you missed out one of the best Beesands. very close to these .