Just bought a 1999 MK2 Sport Edition, one of 300! My first MK2 and very excited.
However it's about 1hr 40mins away and the tyres are cracked like in the picture. Will get them changed ASAP either way but would you drive home on them? Am I being over cautious or not cautious enough? Any advice appreciated thanks!
The tyres are from 2013.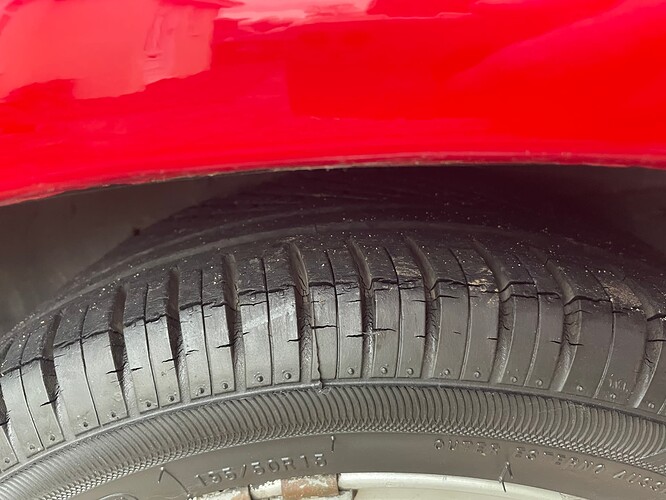 My model of MX-5 is: 1999 mk2 Sport
I'm based near: Cheltenham
I'm looking for technical help or recommendations on: Tyres