My model of MX-5 is: ND RF
I'm based near: West Yorkshire / Bradford
I'm looking for technical help or recommendations on: Repairing quite a hefty stone chip on my 5's front bumper
Hello, could anyone give me any reccomendations of how to go about getting this stone chip corrected? It's far too big for me to be able to ignore!
I didn't even hear it happen, though I do believe it was on the M1 so I was been shaken to death!
My car is a 2017 plate in soul red. I've been told that it could be quite a big job due to the colour.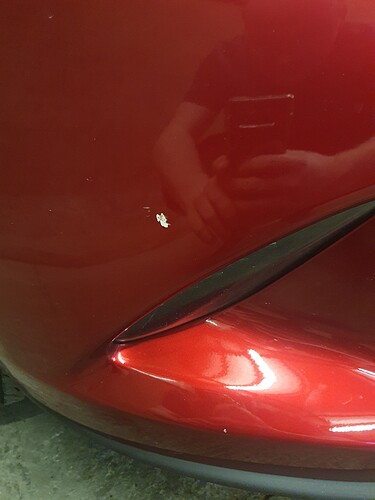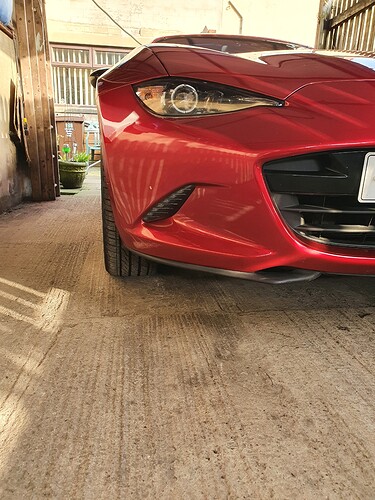 There's also a super small chip underneath that I'm guessing was caused by the same culprit
I'm avoiding using touch up paint as I think the chip is too deep (and I'd probably make a right mess of it!)
Any reccomendations on what I could do/where I could take it would be most appreciated.
Josh